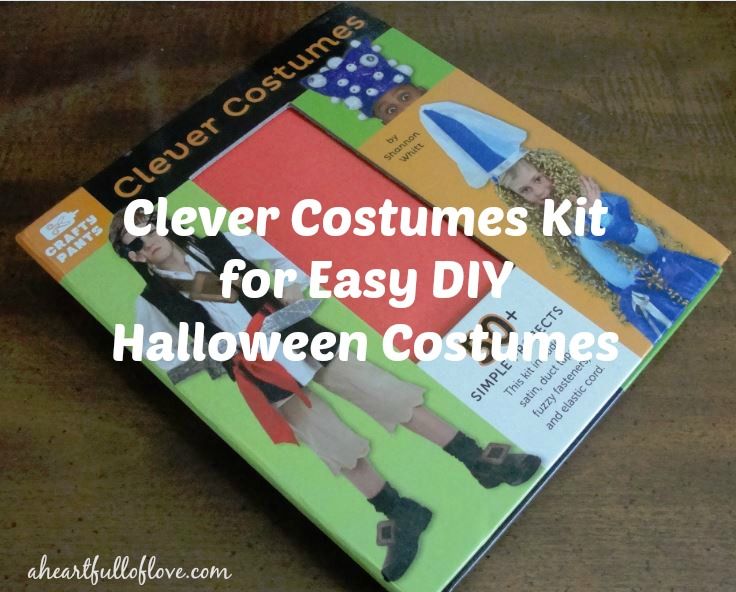 Disclosure:  I received a complimentary Clever Costumes Kit to facilitate this review.  However all opinions stated are my own.
I love going out for Trick-or-Treating with my kids, but I have always had a bit of an issue with paying $20 to $40 for a Halloween costume.  With 4 kids, that expense could really add up.  So a lot of my kids' costumes over the years have been handmade.
This year is bittersweet for me.  Our kids don't go trick-or-treating anymore once they hit middle school and this year is the last year of elementary school for my youngest. Even though it will be her last time trick-or-treating, I still can't stomach the cost of buying an expensive Halloween costume for my daughter at the store.  So I was super excited to learn about the Clever Costumes Kit.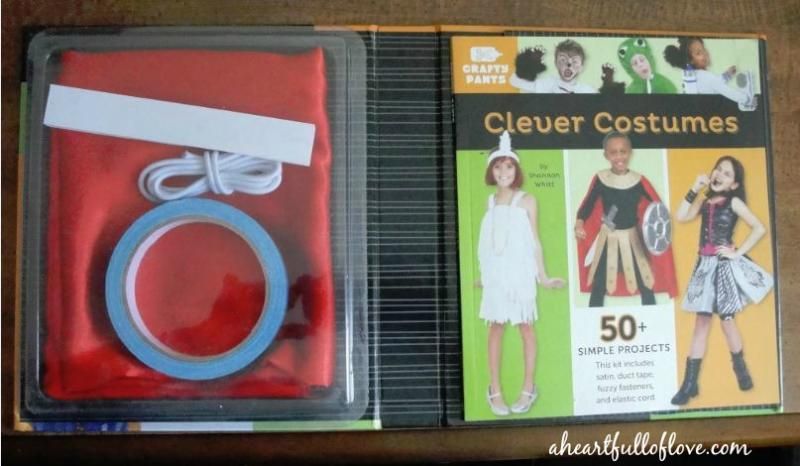 Although I love to make handmade Halloween costumes, I always have problems coming up with ideas.  Well Clever Costumes definitely solved that problem for me this year.  The kit comes with a 64 page book, filled with ideas for 50 different costume ideas that you can easily make at home. In addition to the book, the Clever Costumes Kit comes with a few materials to get you started.  In the recloseable plastic case in the front of the kit is red satin, duct tape, elastic cord, and adhesive backed recloseable fasteners.
What I love about Clever Costumes is that all of these ideas are quick and easy.  No sewing required! I didn't see any tutorials in there which would take more than a couple of hours.  Which is great if you are like me and tend to put things off until the last minute 🙂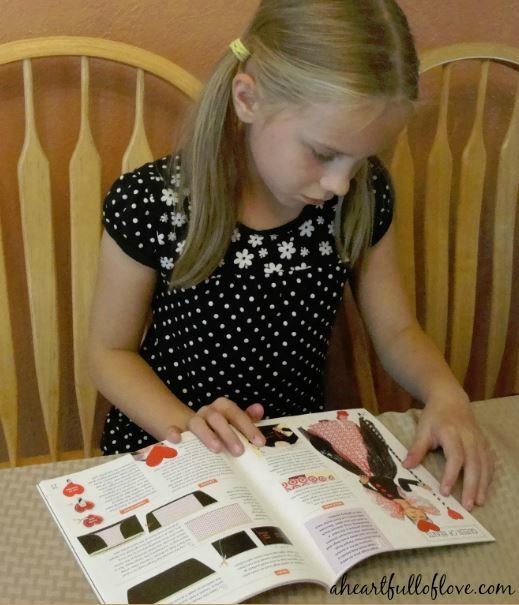 The costume tutorials in Clever Costumes all use common materials that you probably already have on hand – such as cardboard and plastic bags.  You shouldn't have to buy much, if anything, to make most of the costumes in this book.  As a frugal mom, I definitely appreciate that!
Be sure to check out this video to see one of the tutorials in action.  The author uses plastic bags to make a skirt for one of the costume ideas.
My youngest daughter has already decided that she wants to use the Queen of Hearts tutorial for her Halloween costume this year.  This isn't surprising, given her current obsession with the tv show Once Upon a Time!  I love that the Queen of Heart costume uses Target bags to make the pattern for the skirt.   I think that is so creative!  The book definitely lives up to its name.  We have been saving up all our Target bags and we should have enough by Halloween to make the costume.
Some of the other costume ideas from the book that caught my daughter's eye were the Cupcake (her favorite books right now are the Cupcake Diaries series),  Space Person – which uses the cardboard roll from gift wrap to make the jet pack, Mermaid – uses a shower curtain to make the tail, and the Princess.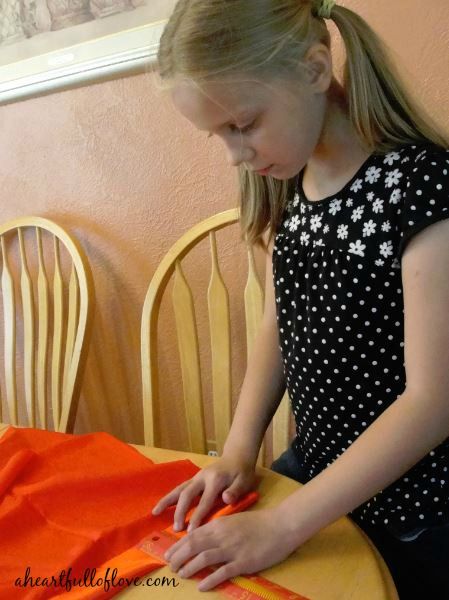 All of the ideas in the book are simple enough to make that your kids definitely can help make their costumes.  Older kids might even be able to make an entire costume on their own. My daughter and I sat down to make a cape with the materials. She was excited to be able to do all of it by herself.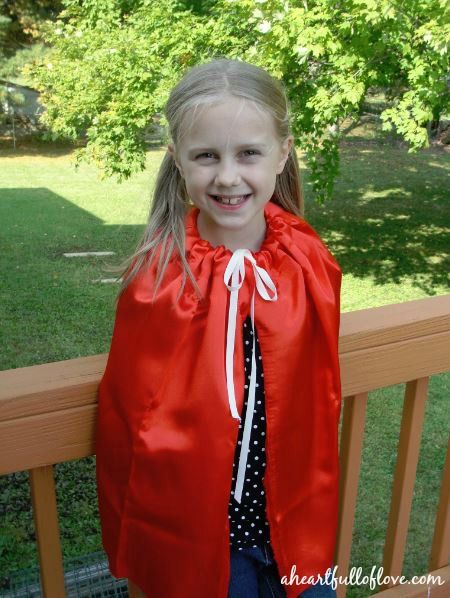 Here is my daughter in her finished cape. It took her only about 10-15 minutes to make. It would make a quick and easy Little Red Riding Hood costume.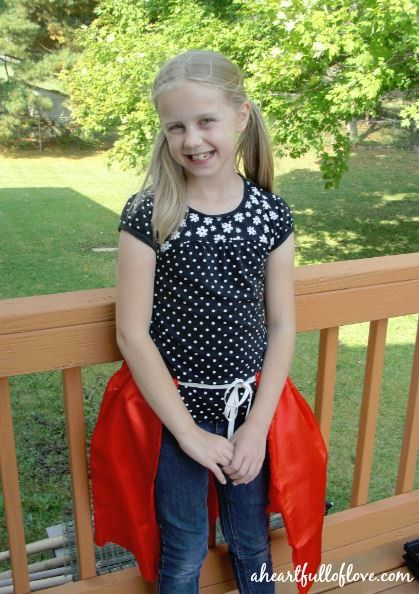 Since my daughter is going as the Queen of Hearts this year, she decided she was going to use it for the Queen of Heart's skirt.
My daughter and I definitely enjoyed the Clever Costumes Kit.  I would recommend it to anyone who wants to make their Halloween costumes this year.  It's also great to have on hand if your child loves to play dress-up like mine always did when they were little.
To learn more about the Clever Costumes Kit, visit Downtown Bookworks or you can purchase the kit on Amazon.  Happy Crafting!